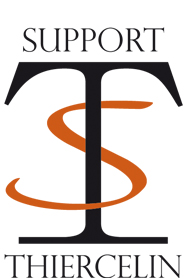 Our product was awarded the silver medal at Concours Lépine, the Paris inventor's challenge in 2009.
Studied and used in restaurant for 4 years, the success of this discreet object and nevertheless so successful already has seduced the caterers and the restaurant who cannot do without it any more.

Go to discover this surprising product: the versatility and the adaptability will bring to your service so much care as efficiency.




Thanks using this email address to contact us : support thiercelin
You can write us at La Givrainière, 17 rue d'Yèvres 45300 Givraines or call us on +33.(0)2 38 34 21 27.
Follow Supportt Thiercelin news by connecting you on the blog www.support-thiercelin.com/blog